Melbourne Cup Weekend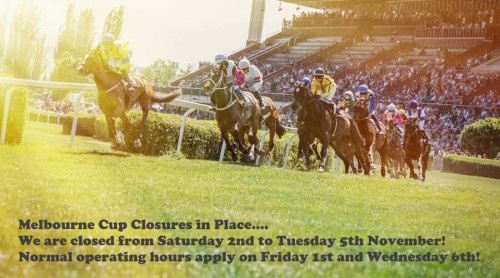 Patrolapart / Navarapart will be CLOSED on Saturday the 2nd, Monday the 3rd and Tuesday the 4th of November 2019 for the Melbourne Cup Long Weekend.
The team at Patrolapart / Navarapart wish everyone a safe and happy long weekend.
Website orders can still be placed online over the closure periods and will be sent out from Wednesday onwards.
Orders will be sent out on a first in first out basis once we return.